Return to

CHRONO-LOG® Disposable Electrodes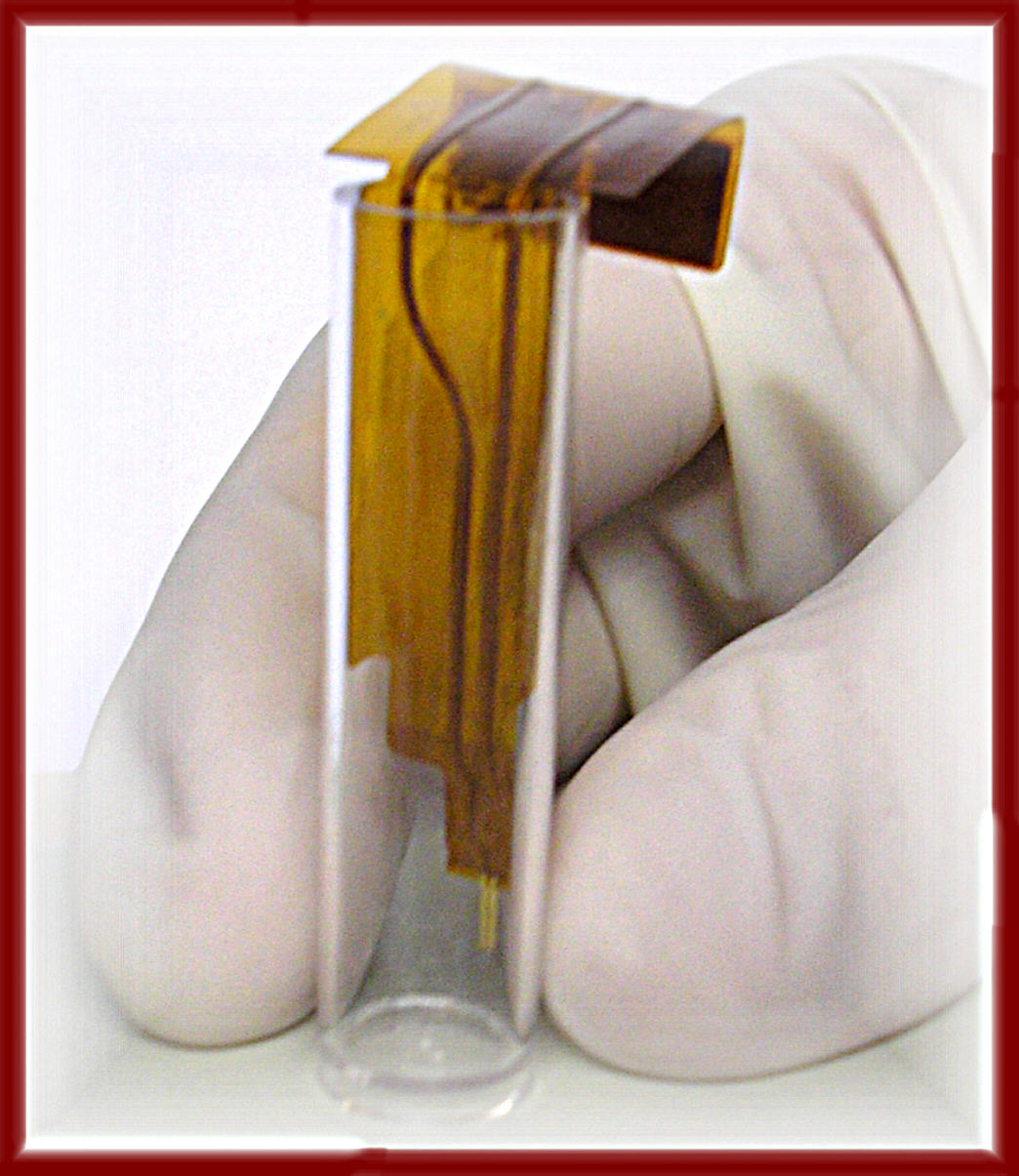 Developed to both simplify and shorten the time required for testing platelet function, Whole Blood Aggregation is now even more user friendly using the Disposable Electrode. With the disposable electrode, the Whole Blood Aggregation Assay is as simple as 1) add sample to cuvette, 2) add stir bar, 3) add reagent. Six minutes later, when the test is completed, 4) toss the sample away in it's entirety. Disposable Electrodes are available with CHRONO-LOG® Model 700 and Models 591A/592A.

With the growing need for rapid assessment of platelet function, the Whole Blood Aggregometer has become a valuable tool in laboratories of any size. It provides a fast, easy and cost effective assay for monitoring the effects of GPIIb/IIIa antagonists and other Anti-platelet drugs. Whole Blood Aggregometry is also being used to detect aspirin resistant patients on routine aspirin regimen.

Whole Blood Aggregation with disposable electrodes continues to provide valuable information on platelet function in cardiac care. An abstract by Robert Poston, MD, et al where Whole Blood Aggregation results correlated with intraoperative blood loss. This study, presented at the EACTS/ESTS 2004 Meeting, studied 50 patients undergoing Off Pump Coronary Artery Bypass Grafting.

The Impedance Aggregation Assay requires very little operator training and no sample manipulation, only a 1:1 dilution with saline. Results can be obtained within seven minutes of specimen draw.

To obtain information on the CHRONO-LOG® Whole Blood Aggregation Assay with Disposable Electrodes or to purchase a CHRONO-LOG® Aggregometer, call us at 1-800-247-6665 or e-mail your request to us.